Pin It
I have seen sooooo many adorable wreaths made with book pages or sheet music, and I had to have one. I love them. They're so unique, and as I discovered when I made mine, its not exactly easy. I mean, its not hard. Just time consuming. You have to have some patience. So if that doesn't sound like you, or the type of project you enjoy, then this project wouldn't be for you.
Of course, it would also depend on how big the wreath is. If you did a small one, it probably wouldn't be so bad. But I did a 14 inch wreath, so it took me a while. But I loooove my end result.
Isn't it fantastic?! I used a tutorial that I found
here
. Now, don't worry. I didn't use some literary work of art. I used some cheap book, and I even read a little of it to absolve my guilt over ripping it up.
I have a bit of a dilemma though. I'm not sure where to put it. The spot that I originally had picked out for it doesn't really work. The wreath is too big. So right now I have it hanging on a wall next to my kitchen. And it looks pretty good...
See? Large and in charge. But like I said, I used a 14 inch wreath form. I plan on making more in different sizes as well. But I'm thinking now that I might hang it in my sons room above his book shelf. We shall see.
I have so many ideas in mind for making these wreaths with words. They are just so neat to look at. And have I mentioned before that I may be a little *obsessed* with wreaths? Cause I am. My husband may have to hold an intervention at some point... But until then, there may be a wreath on every door in our house (not really, but that would be kinda cool, ha!)!
Well, that's about all. Enjoy the rest of your Crafty Pants Friday! Spring Break is calling my name!
Oh, and I love wreaths.
Until next time....
Katie
Monday:
Tuesday: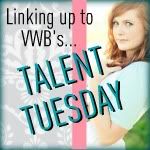 Wednesday:


Thursday: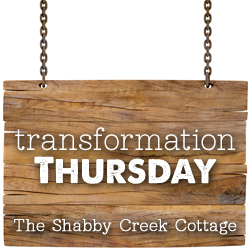 Friday:

Sunday
Pin It