Pin It
We made it through the first week! Whew! It was a tad difficult. It's like going on a diet. At first it's really difficult, and after just a few days it feels like you've been doing it for forever. Am I skinny yet?! But that's how it goes for any major change that you make to your way of living.
I found it really difficult to change the way that I ran my errands, how we eat, and what we do for entertainment. Because when you don't have any disposable income, you can't just head out willy nilly whenever you want to go here and there, and do this and that. I had to sit down and plan the errands that I needed to run, so that I could do everything at one time. I wouldn't be able to make multiple trips, so if I forgot something, it had to wait til the next day. Which happened a few times this week...
Remember how I told you I was going to try and make it the whole month on one tank of gas...? Well, I'm doing ok so far. I filled up my tank, and then based on the number of miles I had until empty, I calculated how many miles a day I could use, to make it last the whole month. I have a whopping 12 miles a day at my disposal. This is obviously pretty extreme, and maybe even a little unrealistic. Buuuuut, I am REALLY going to try to make this happen. And luckily for me, I have a lot to help me out. I live in an area where everything is pretty close together, so I don't have to make any major trips just to run some errands or go to the grocery store. And there will probably even be a few days where I won't have to go anywhere at all. So I can use those days miles at a later time.
Basically, the goal is to spend the least amount of money in the beginning of the month, so that you have it for the end of the month, where you will most likely really need it.
As far as food goes for the first week, we did ok. Now that we are limited on our entertainment, and we can't go out to eat, we found it difficult not to want to use food as a source of gratification. You know, a "special meal", candy, eating because we are bored... That sort of thing. When you have to make all of your snacks and meals last, you can't just go to the pantry or fridge whenever you are bored and mindlessly eat half the bag of chips. If you want to be able to have some chips with your sandwhich at lunch everyday, then you can't eat them all in one sitting. Because when every dollar counts, you can't go to the grocery store and spend the gas to go, and almost $4 dollars on just one bag of chips... Catch my drift?
So as you can see, this whole spending cleanse is more than just trying to get back on track with saving your money. It's really like hitting a reset button. A whole month is long enough to really form a habit, and I am hoping to do just that. To change the way we eat, the way we run errands, and the way we
use
our money.
Now here is a breakdown of what we spent for the first week:
1 tank of gas for me: $60
1 tank of gas for the hubzy: $58
1 small grocery trip: $14.88
Total For Week 1: 132.88
Left Over For the Month: $337.12
That should be the only tank of gas that I get for the month. And I have only used 24 miles from that tank so, so far I am on track.
What do you think?! How did we do?! Email me with any questions or suggestions you have. I love to hear from you guys!

Linking Up Here:
Monday:
Tuesday: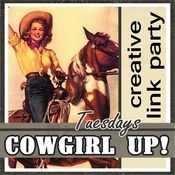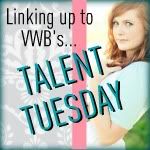 Wednesday: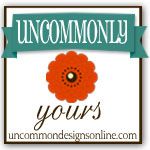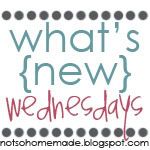 Friday: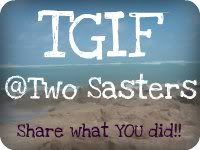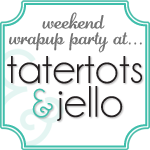 Sunday
Pin It