Pin It
So I participated in my first craft show this past month, on the 26th. And let me tell you... It was SO fun! It was really a wonderful experience, and I was lucky to get to do it with friends. A friend of mine contacted me one day, and asked if I would like to host a table at her Craft/Product Show that she was hosting at her house. My answer? "Hell Yeah!!"
It was really the perfect first craft show to do. It was small, it was with people I knew, and it was at someones house, so there were no entry fees or anything like that. I had one month to get ready. So off to work I was! I started out making a list of things that I wanted to make for the show, that wouldn't take too long, and that wouldn't cost too much to put together.
I came up with about 10 different things to make, and made several of each item. During the process of making all of these things, I developed a system to help me stay sane. One thing you should know about me, is I have ADD. So I am very much a multitasker, and often bounce from one unfinished project to the next, and then go back to finish the other project, and then return to the new project to finish it. That is all fine and dandy if you're just doing projects for around your house. But while I was trying to get ready for this show, bouncing around to different projects was proving to be very counterproductive.
So here is what I did: First things first, I made a list of the things that I was going to sell. Then I took an inventory of my craft closet to see what supplies I would need to get. Once I had everything I needed, I grouped the supplies together according to each item that I was making. My husband did not enjoy this part. At this point we were still living in an apartment, so the dining table was serving as my work space. But now we are in a house and I have a whole room all to myself to work in! Yay!
*Anyways*
Like I said earlier, I had a month to get everything ready, including the decorations and things that I would need for the booth itself. So I made a plan to allow myself 3-4 days to work on each project, and then move on to the next one. And to keep myself from not completing one of the projects before I moved on to the next, I told myself that if I didn't complete it, then I wouldn't be selling it at all at the show. And that helped me focus a little more and stay on track.
Once I finished everything that I was going to be selling, I worked on the things I needed for the booth. Order forms, bags, the set up, etc. I'm not going to go into too much detail about that... That is another post that you'll have to stop by for ;). But I will show you some pictures of my table and the things that I was selling!
I used a card table, a white plastic table cloth that cost $1, and the bench is actually the bench I use as seating on one side of my kitchen table. I chose that simple table cloth because one, it was cheap, and two, because whatever you use, you don't want it to be too distracting from your items. You want your items to draw peoples eye, not the table cloth!
This is one of my absolute favorite things that I had. I purchased a stamp with my business name, another stamp that was a banner, and a bunch of simple brown craft bags, and some white tissue paper. I stamped my name and the banner on all of the bags. It was an easy and inexpensive way to jazz up plain ol' craft bags. It also provided a nice, professional touch. This was a very simple detail that helped set my booth apart from the others.
I hope this over view of my first experience helps you a little in any endeavours that you pursue with your crafts.... And remember to stop by and check out the rest of this little series, where I go into more detail about how it all came together.
Stay Crafty My Friends...
{Katie}
Linking Up Here:
Monday:
Tuesday: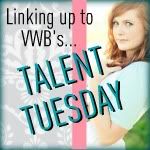 Wednesday: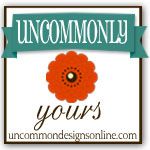 Thursday: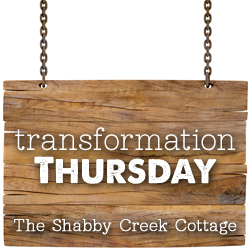 Friday: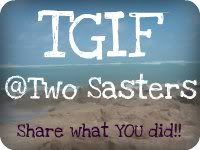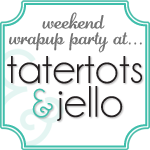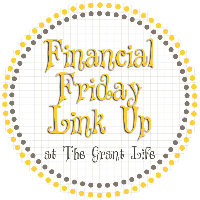 Sunday
Pin It