Pin It
So I have mentioned before that I was developing a slight obsession with black and white stripes. I need some in my house. Well, I found a way to incorporate the look. Its just enough black and white to ease me into it. And even though the kitchen in the house we're renting has brown cabinets and back splash... I don't care. Like I said before, I like what I like, where I like it. Somehow, in the end, it all works out anyways.
So as I just mentioned, we are renting a house, and we just moved in a few weeks ago. I have so many ideas and projects swirling around in my mind, and I am so excited to work on everything this summer! I had this idea for a wall in my breakfast nook... More like, a vision. Which can be scary. Cause "visions" don't always work out. Well, so far, this one has. I knew what kind of shelf I wanted but I figured it would be hard to find on the type of budget I am working with (which is small). And I decided I had to have some topiaries.
And like I said, I needed some black and white stripes. Well, there they are. Obviously, I had to make all of this myself. There is no way that you are going to be able to find shelves like that, and topiaries (especially of that size) for cheap. So I was going over and over in my mind about how I was going to make these shelves, and then one day, at Hobby Lobby (duh), I saw these in the unfinished wood section. SCORE! It was exactly what I was looking for, without the big price tag. And I could paint them the way I wanted.
At first I was imagining making the topiaries with sticks that I found in my yard, but that didn't really work out. I couldn't find sticks tall enough or straight enough, so I gave up. That's when I decided to get some wooden dowels and paint them myself. First I was thinking just good ol' brown would do the trick, and then the black and white stripes came to mind.... See how this all came together?
What You'll Need:
Two wooden shelves of your choice
Brown Paint
Antique White Paint
Black Paint
Painters Tape
Sand Paper
Two Wooden Dowels
Two Large Foam Balls
Two Small Foam Balls
Hot Glue Gun and Glue
Moss
Two Small Tin Buckets (or whatever you choose as your base)
I started with painting the shelves. They would have to be distressed, so first I painted some dark brown paint on the area where I would be distressing it.
Once it was dry I added several coats of antique white to both shelves. Once the white paint dried, it was time to sand. A lot. I used 60 grit sand paper, and went at it, sanding over the areas where I had painted the brown underneath.
OK, now the shelves are all finished. Now for the topiaries! I was super excited to work on these and see if my "vision" would come to life. I took my wooden dowels and first painted them antique white. Once they were dry, I used painters tape to mark off my stripes.
Using a foam brush, I gave a couple of coats of black to the areas not taped off. While these are drying, I then made the base of the topiaries. I hot glued one green floral foam ball (pictured above with wooden dowels) in the bottom of each of the tin buckets. The tin buckets I found in the dollar section at Target.
You could probably find something else that would fit in the buckets more snugly so that you wouldn't have to glue it, but this is what I had on hand. When the dowels are finished drying, stick them into the base to create a hole. I then took them out, put some hot glue in the hole, then replaced the dowel. This way they won't come loose.
I then hot glued moss all over two larger foam balls to make the topiary itself. Then you will do the same thing with the dowels again. Create a hole, remove, add some glue, then replace. Take your left over moss, and the moss that is now covering your table, and stuff it into the little bucket to fill it up. You don't need to glue it unless you just feel like it.
You can also take scissors to the moss and trim it up so there aren't lots of strays, which I did.
Voila! Two shelves and two topiaries for way less than it would cost to buy something like that.
Now make sure you come back and check out what else I will be making to put on these shelves!
Stay Crafty My Friends...
{Katie}
Linking Up Here:
Monday:
Tuesday: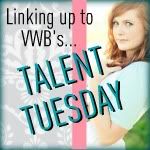 Wednesday: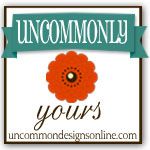 Thursday: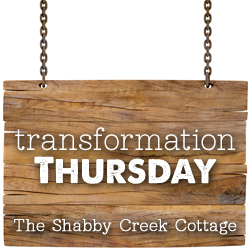 Friday: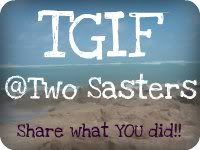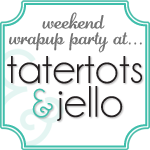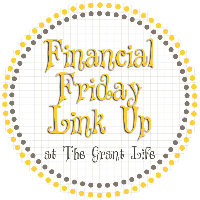 Sunday
Pin It