Pin It
Happy Savory Sunday!
How has your weekend been? Fantabulous or just so so? Either way, it is about to get a whole lot better! The craft I did this week is over on Raising Miss Mommy. I am her featured reader of the week, and she is also kind enough to host a giveaway for me!
Wanna see what you can win?
Arent they cute?! To enter you need to go to Raising Miss Mommy's blog and follow the directions.
Have fun!
Linking up Here: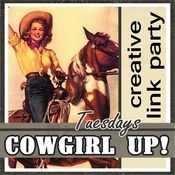 Pin It