Pin It
Eat. Three little letters that all Americans are probably a little too fond of (including myself). But who doesn't love to eat?! Well, I have these shelves in my kitchen that I recently put up. You can go
here
for the tutorial on how I did the shelves. So anyways, I made these shelves, and then I needed stuff to put on my shelves. So I decided I wanted to try out the faux metal letters that I've been seeing all over
Pinterest
, like
here
from
Life as a Thrifter.
They turned out really nice and were super easy to do! Like, super easy. If you can spray paint, then it's in the bag.
Here's What You'll Need:
Metallic Spray Paint
Paper Mache Letters
Sand Paper
Put your letters on a surface that you can spray paint on. I just used an old box I had lying around. Then give them a nice coat of the metallic spray paint, making sure to stay a nice distance away, so that you don't get too much paint on one area.
Let them dry, then repeat on the back and on the sides. Once they are totally dry, you can sand them a little if you prefer a more weathered look.
You don't have to sand too hard to get them good and scuffed up, which is nice. Once you're done with the sanding, then the project is complete! How easy and quick was that?!!
Find a good home for them, and then you're done! Enjoy!
Hope you liked this easy and fast project...
Stay Crafty My Friends......
{Katie}
Linking Up Here:
Monday:
Tuesday: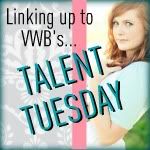 Wednesday: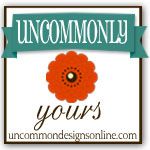 Friday: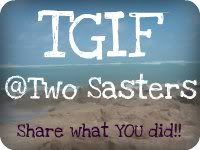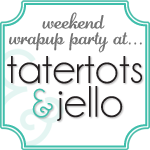 Sunday
Pin It