Pin It
So last week was one of 'those' weeks. Ever have 'those'? I just wasn't cutting it. Total slacker. I just felt like this allllll week:
Bahahaha! That picture gets me every time. But yeah. That's what I was like. But ok. Its over. Last week is behind me, and on to the new week it is. Must. Do this.
I will be focusing on abs during this week. Isn't that just about everyones trouble area? Well its for sure one of mine.
Go here
to see the 7 ab moves. They are killer, and you will definitely be feeling them the next day!
Also combine those moves with these below:
Perform these all together with no more than 5 minutes resting in between each circuit. You will
love
hate these moves!
Healthy Tip: Make sure you eat breakfast. It really is the most important meal of the day. If you skip it, your metabolism will slow down and not to mention that you will be ravenous by the time lunch rolls around, and most likely wont make the best decision. It doesn't have to be a lot. A piece of fruit, some yogurt, some toast... Something to get your body going for the day, and to keep you satisfied until lunch.
So if you had one of 'those' weeks last week, its ok. It happens. Its a new day and a new week. Start it out right!

Linking up Here: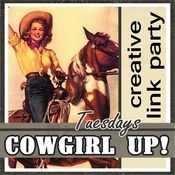 Pin It