Pin It
When is your favorite time of day to craft? I kinda spread mine out over the entire day, but I usually end up doing a lot of my stuff late at night. When the creepy crawlies come out and the crickets start to sing. Ok, so crickets aren't around yet, but they will be soon.
I started working on this spring wreath for my sister-in-law earlier in the week. I started spray painting it and then I would go back and give it another light coat and get any little spots that I saw without paint. Then today I worked on the little embellishments that were going on the wreath.
It started out with just the chalk board... But when I got it glued on there, it looked a little plain. It was missing something. So I said to myself, 'Self, use the extra fabric you have left over from the other projects.' And so fabric rosettes was the answer.
And it was exactly what it needed. Some more color, and rosettes of course! Isn't that always the answer? Yes, yes it is. I adore them.
I gave the little chalkboard a coat of antique white around the edges, and the wreath itself got several coats of Krylon's Blue Ocean Breeze. I am in love with this color right now. That certain blue color that just screams spring. Give it to me.
Ta-Daaaaa! Easy, no? So whip out your spray paint and get going!!
See you next time!
.... Katie
Linking Up Here:
Monday:
Tuesday: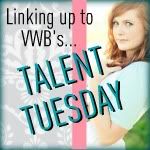 Wednesday: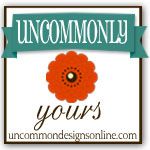 Thursday: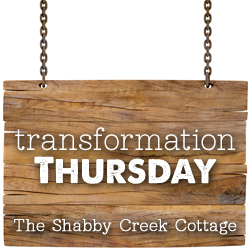 Friday:

Sunday
Pin It