Pin It
So I have this lamp. It's in my sons room, and its totally boring. Sound familiar? I've seen tons of projects all over
Pinterest
and blog land about jazzing up lamp shades. I had to get in on the action. I decided to cover the shade in some fabric to go with his decor.
See? Booooring. The lamp and shade are from IKEA. Its alright, but it was cheap, my main goal. So lets dive right in:
What I gathered:
Lamp Shade
Fabric
Scissors
Hot Glue Gun and Glue
First you're going to meaure your lamp shade and cut your fabric accordingly. The way I measure? Well, not with a ruler. Cause who needs one? I just held my fabric up against the shade and then wrapped it around, and put little knicks in the fabric where it needed to be cut. But make sure that you give a little extra in the width so that you have enough to wrap around the rim of the shade and glue it down.
I started at the seam of my lamp shade, and put a line of glue inside the rim of the shade.
Then fold the fabric and press, holding it down for a few seconds. Continue wrapping, glueing and folding, and make sure that you pull the fabric tight as you go. Then put a line of glue up the outter seam of the shade and fabric to finish. Aaaannnddd, done.
Look how NONboring it is now! And it matches the decor and everything. Score.
Sooo, whatchya think? Can you tell that I love it just a tad? Cause I do. It was the first time I had done something like that, so I was pretty pleased with the way it turned out.
Something funny about the way I decorate, is that not all of my stuff tends to match. I mean, it does, but at the same time it doesnt. Because I like so many different things, and I'm also pretty fickle. I change my mind A LOT, and get tired of things pretty quickly. So my stuff tends to be a mishmash of things that luckily for me (or maybe I'm really just that good), it all comes together to still look good.
The crib in my sons room is brown, and so are a lot of the accents, but I have a white rocking chair with black piping. What can I say? I like what I like, where I like it.
Boom.
What have YOU been up to?!
Until Next Time......
{Katie}
Linking Up Here:
Monday:
Tuesday: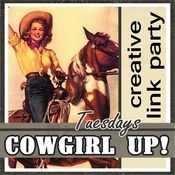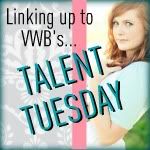 Wednesday: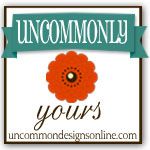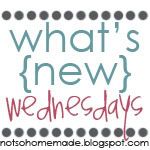 Thursday: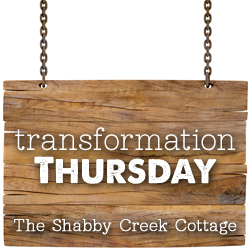 Friday: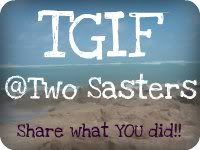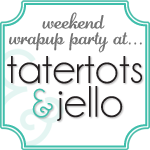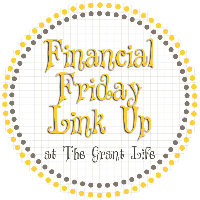 Sunday
Pin It